Bend Chamber of Commerce issued the following announcement on Aug. 7.
Community Leadership
Amy Tykeson has been a leader in our community since 2003 when she and her family moved to Bend, in her role as President and CEO of Bendbroadband. She assumed that role in 1984, running the company from Portland where she and her husband John Teller were raising their family. While she wasn't always a resident, Bendbroadband was an active community member, whose logo and support was noted at nearly every event and in support of non-profits throughout the region.
In addition, Amy serves as the managing trustee for the Tykeson Family Charitable Trust, which contributes in support of education, health care and the arts, both in Bend and throughout the state. Without support from the Tykeson Family Trust, OSU-Cascades might not be a reality today. Their significant support is evident in the construction of the first academic building, Tykeson Hall, the Energy Engineering program and the second academic building, which will be under construction in the near future. This campus provides education and economic opportunities to our community and our region. At capacity, 5000 students will attend each year, currently around 1500 students attend OSU-Cascades. Of those students 70% of them are from Central Oregon, 50% are Pell Grant eligible, meaning they come from poverty level economic situations, and 1/3 of them are the first in their family to earn a higher education degree.
Community Boards
Amy Tykeson serves or previously served on these boards:
EDCO (Economic Development for Central Oregon)
Central Oregon Leadership Council, OCF (Oregon Community Foundation)
Looking Forward
Central Oregon Regional Solutions Advisory Committee
OSU-Cascades Advocacy and Advisory Board
Now 4 OSU-Cascades, co-founder and President
Statewide Boards
Amy Tykeson currently sits on the:
Oregon Public Broadcasting Board of Directors
OHSU (Oregon Health Sciences University) Board of Directors
Previously Amy served on these boards:
Catlin Gable, trustee
Nature Conservancy of Oregon
National Cable and Telecommunications Association
Cable Labs
C-SPAN
Oregon Cable Telecommunications Association
Other Community Activities
Amy serves as both an investor and mentor with Cascades Angels.
She actively supporter and worked on the Gas Tax initiative.
She has been a longtime chamber member, with Bendbroadband.
Amy has been a longtime supporter of organizations such as The Bend Science Center, Caldera, VIM and the Bethlehem Inn. (Just to name a few, and to demonstrate the diversity of the organizations she invests her time, leadership and resources to.
Honors
In 2007, Amy received the National Cable and Telecommunications Association Vanguard Award for Distinguished Leadership. This award is considered the most prestigious recognition in the national cable industry.
Amy Tykeson was inducted into the Cable TV Pioneers Hall of Fame.
Amy and the Tykeson Family Trust, won OSU-Cascades Distinguished Service Award.
Central Oregon Community College's Citizen of the Year Award.
Portland Business Journal's Orchid Award
Original source can be found here.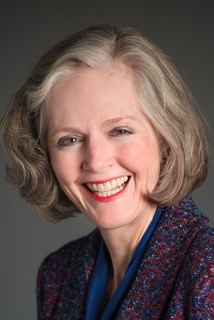 Source: Bend Chamber of Commerce
Want to get notified whenever we write about Bend Chamber of Commerce ?
Sign-up Next time we write about Bend Chamber of Commerce, we'll email you a link to the story. You may edit your settings or unsubscribe at any time.
Organizations in this Story
More News