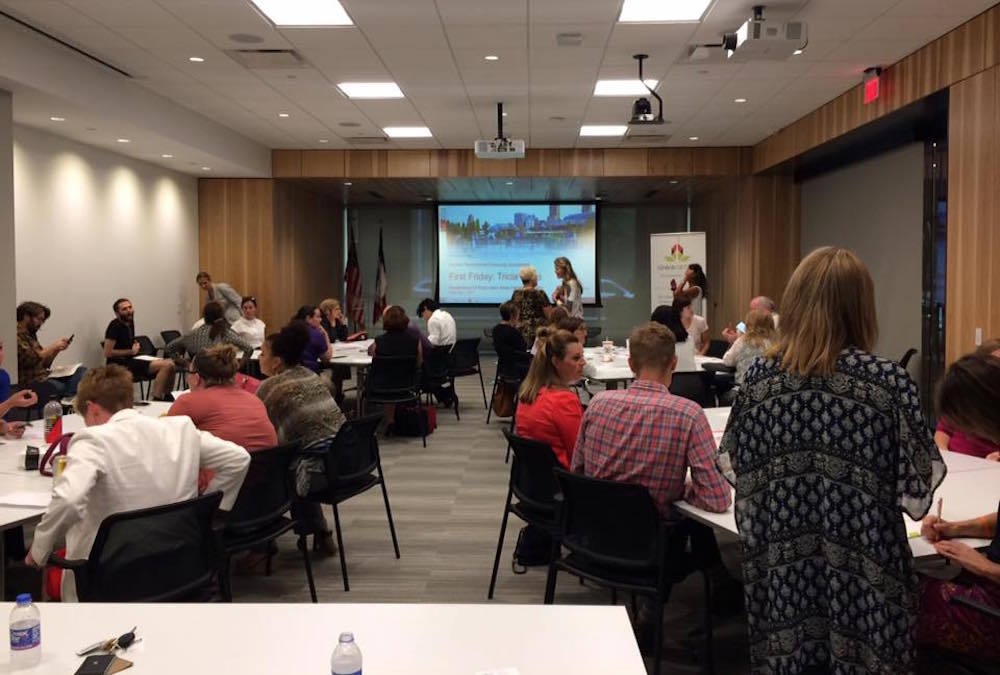 Eugene Area Chamber of Commerce recently issued the following announcement.
Dat: Thursday, May 02, 2019
Tim: 1:00 PM - 5:00 PM PST
Location: Hotel Eugene
66 E. 6th Ave.
Eugene, OR 97401
"A new complementary urban model is now emerging, giving rise to what we and others are calling 'innovation districts.' These districts, by our definition, are geographic areas where leading-edge anchor institutions and companies cluster and connect with startups, business incubators, and accelerators. They are also physically compact, transit-accessible, and technically-wired and offer mixed-use housing, office, and retail," reports Bruce Katz and Julie Wagner of Brookings Institute.
Eugene is primed to move forward into a new and exciting type of economy as we see our shared values of innovation, creativity, and connection expand into new opportunities for our region. FWD Eugene 2019 will bring together thought-leaders from across the community to give voice to this new dynamic approach to community building. Join us at FWD Eugene 2019 where we will unpack the rise of an innovation culture and establishing an innovation district in Eugene.
Original source can be found here.